Once again, I've been a little absent in the blogging department! But the exciting news is that I FINALLY have my giveaway ready! And I did fit in some quality crafting time over the weekend too...so more posts are on the way.
Anyway, let's get to it! Lately I've been experimenting with resin jewelry. I was a little nervous that this wouldn't turn out so well. BUT...I think it worked. And I figured out a few things to do differently next time to make life easier. I am showing two pieces here and the winner will have their choice of the two. I have just a few rules for the giveaway:
1) Follow this blog and leave a comment telling me which pendant you would choose
2) Post a link to the CRAZY FOR CRAFTS giveaway OR display my NEW BUTTON on your blog and leave a comment telling me you did this (OPTIONAL - 1 entry)
3) Winner must live in the U.S. or Canada
(shipping to Canada will be First Class International - approximately 6-12 days)
I have yet to master the art of photographing jewelry, I can promise that these look even better in person! Both have a black satin cord that is approximately 24 inches tied in a knot in the back. And I won't feel bad if you take it off the black cord. I have a favorite silver ball chain that I wear & frequently change the pendants. That's where I would wear one of these for sure!
Each one is 1 3/4" long by 5/8" wide
Here's a closer look - Choice #1 is what I call the "Purple Swirl" pendant. (Once again, I must emphasize that my photography skills are lacking!) I would describe the pattern on this one as similar to a tie-dye.
Purple Swirl
And zooming out....
Choice #2 is the Black Star pendant:
The Black Star (sounds like something from a sci-fi movie, huh?)
And the full-length shot
So there they are! The last day to enter the giveaway will be February 13. And here is the new button I made if you would like to display it on your blog for an extra entry! (Code is on the right sidebar).
Good luck to everyone!
This post linked to: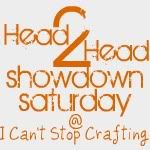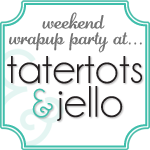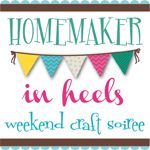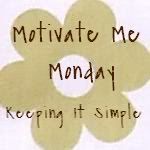 Make the Scene Monday at Alderberry Hill
Life Made Lovely Monday at Life Made Lovely